General Course
General Course at MEIJO has four kinds of classes:
"Advanced classes", "Super Science classes", "Standard classes", and "International classes".
General Course
Super Science
classes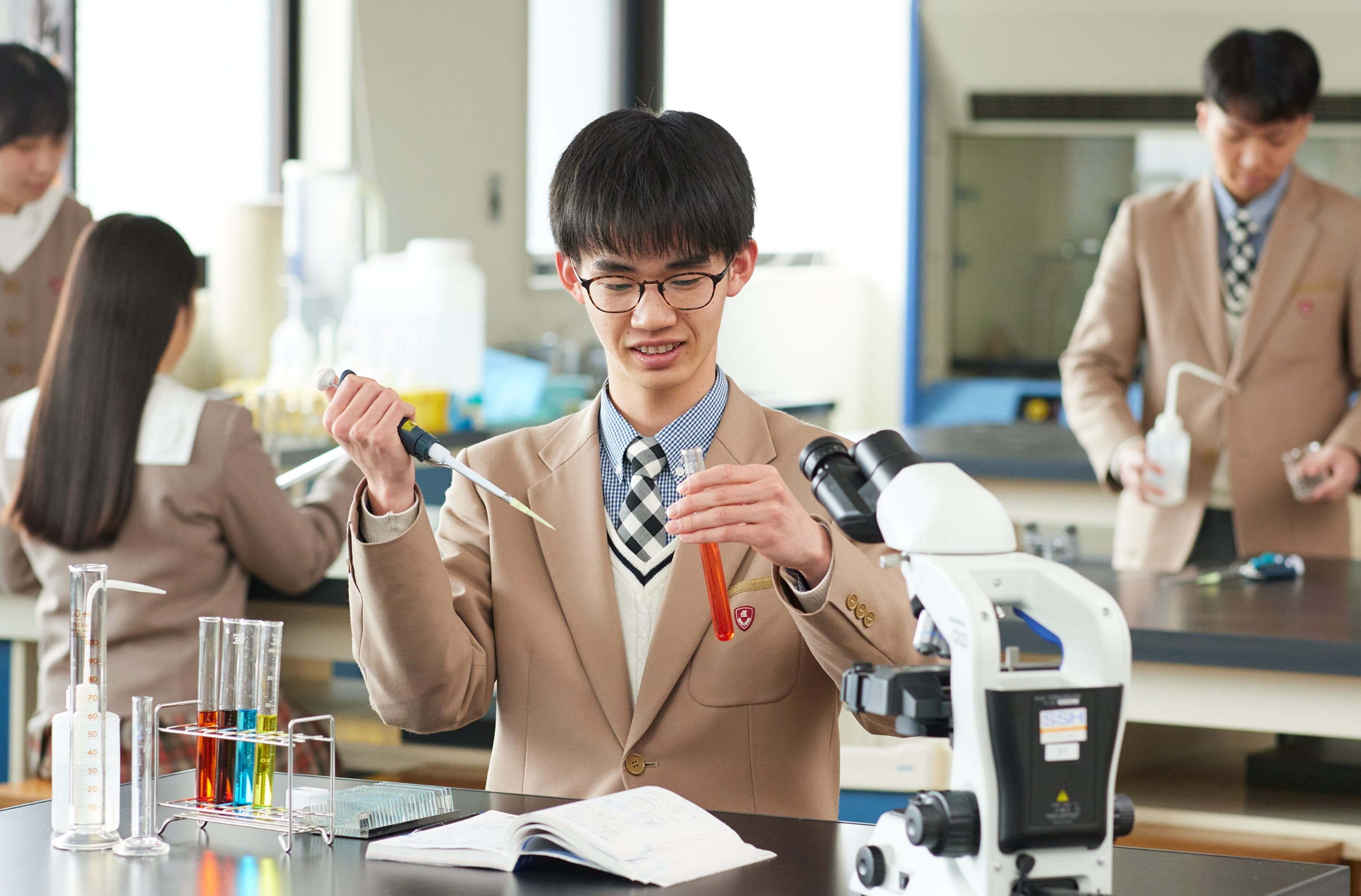 The goal of SS classes is to raise the scientist for the future. We offer a lot of opportunities to conduct science experiments. Students can study the latest science technologies. Students participate in science conferences and make presentations on their experiments.
General Course
Standard
classes
[Science/Liberal Arts]
We offer basic academic skills. Students gain a lot of knowledge in the first grade. In the second grade, students choose liberal arts course or science course. After graduating MEIJO, about 50 percent of the students enter Mejio University.
General Course
International
classes
The International Classes take a leading role in Super Global High school (SGH) projects, focusing on English acquisition and inquiry learning in cooperation with universities. Students also give presentations on their research and field work in both Japan and foreign countries. Furthermore, lectures from universities and Project-Based-Learning foster students' ability to think logically, communicate, and take action. The experience enables students to accomplish tasks by united efforts, and to develop the sense of ownership.
General Course
Advanced
classes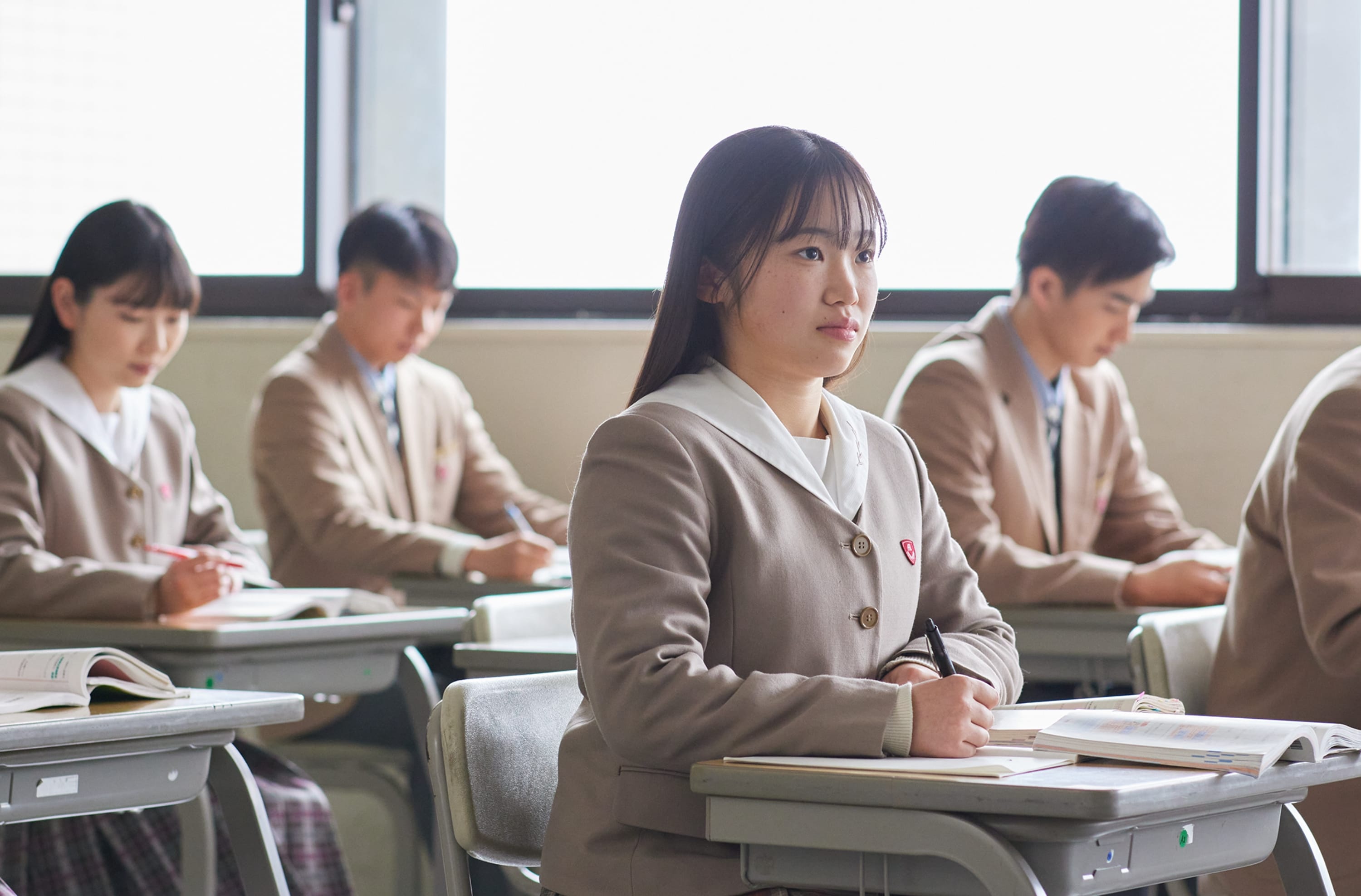 The goal of the classes is that students enter national and public universities. In order to achieve the goal, we offer extra classes as well as regular ones.
Integrated Course
We offer a lot of elective subjects and the students can study unique subjects as well as general ones. We work hard to enhance enthusiasm for self-learning and foster their vision for future.
So, we offer a lot of practical subjects. In the first grade, the students study basic subjects for the upper grades. In the second and third grades, the students belong to one of 4 classes as below:
Integrated Course
Social Science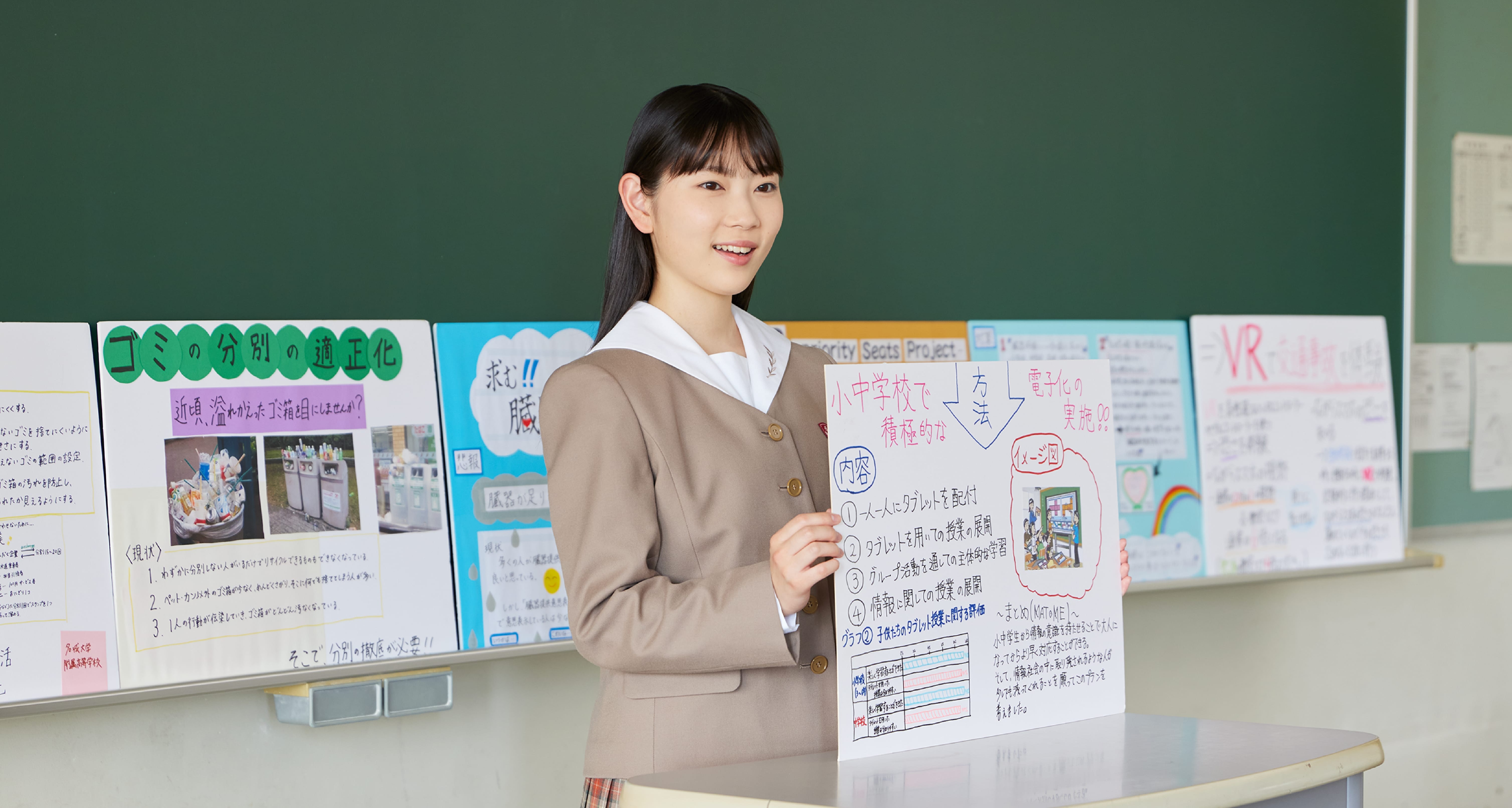 The main aim of the classes is to communicate with not only people in English countries but also people in other countries. For instance, the students go to Chinese Taipei for school trip for the purpose of cultural exchange.
Integrated Course
Regional
Exchange
Regional Exchange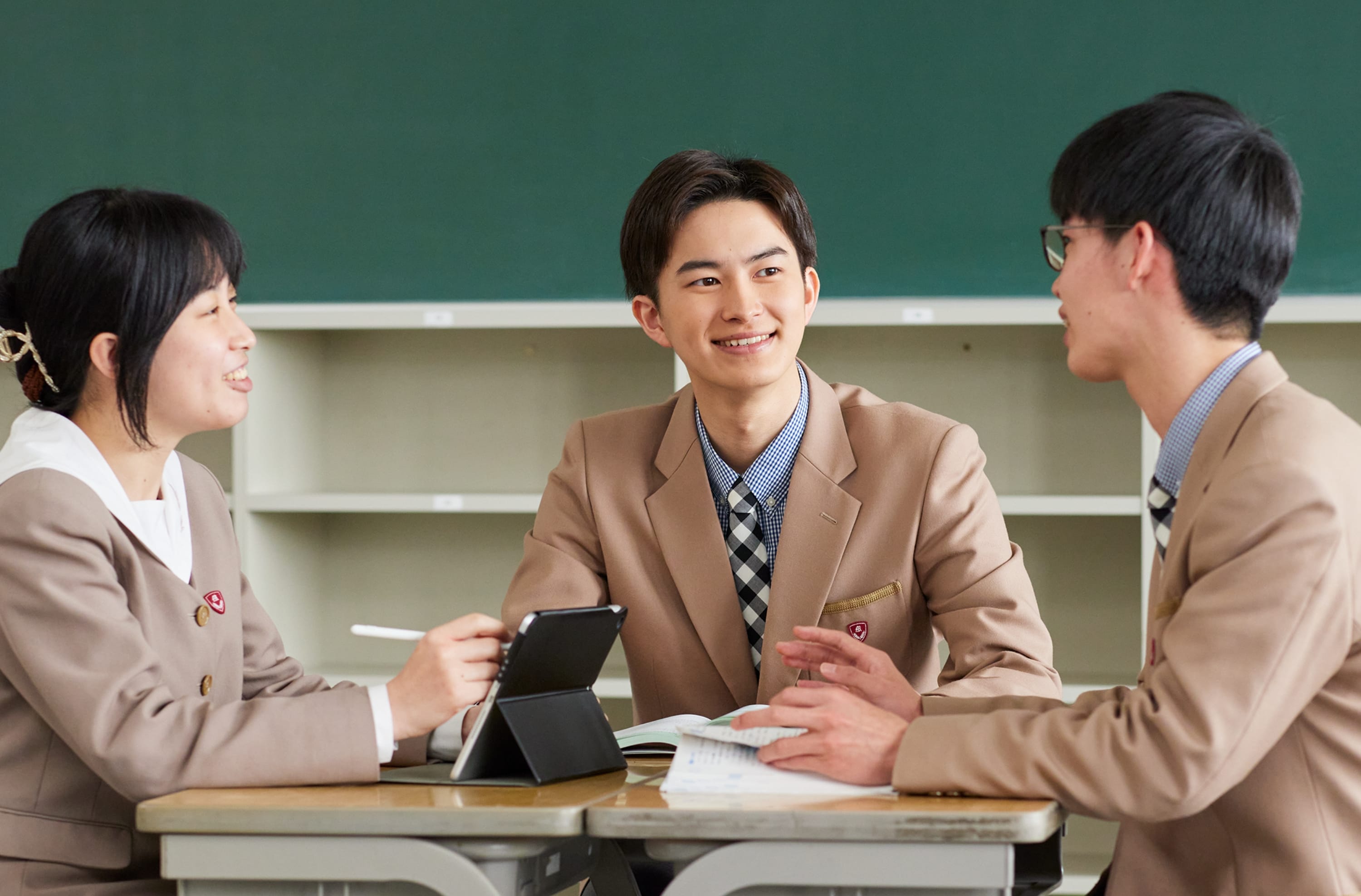 The classes emphasize on practical activities outside school such as visiting a kindergarten and a nursing home. Through these activities, students can get to know different generations there. Such activities enable students to enhance their communication skills.
Integrated Course
Business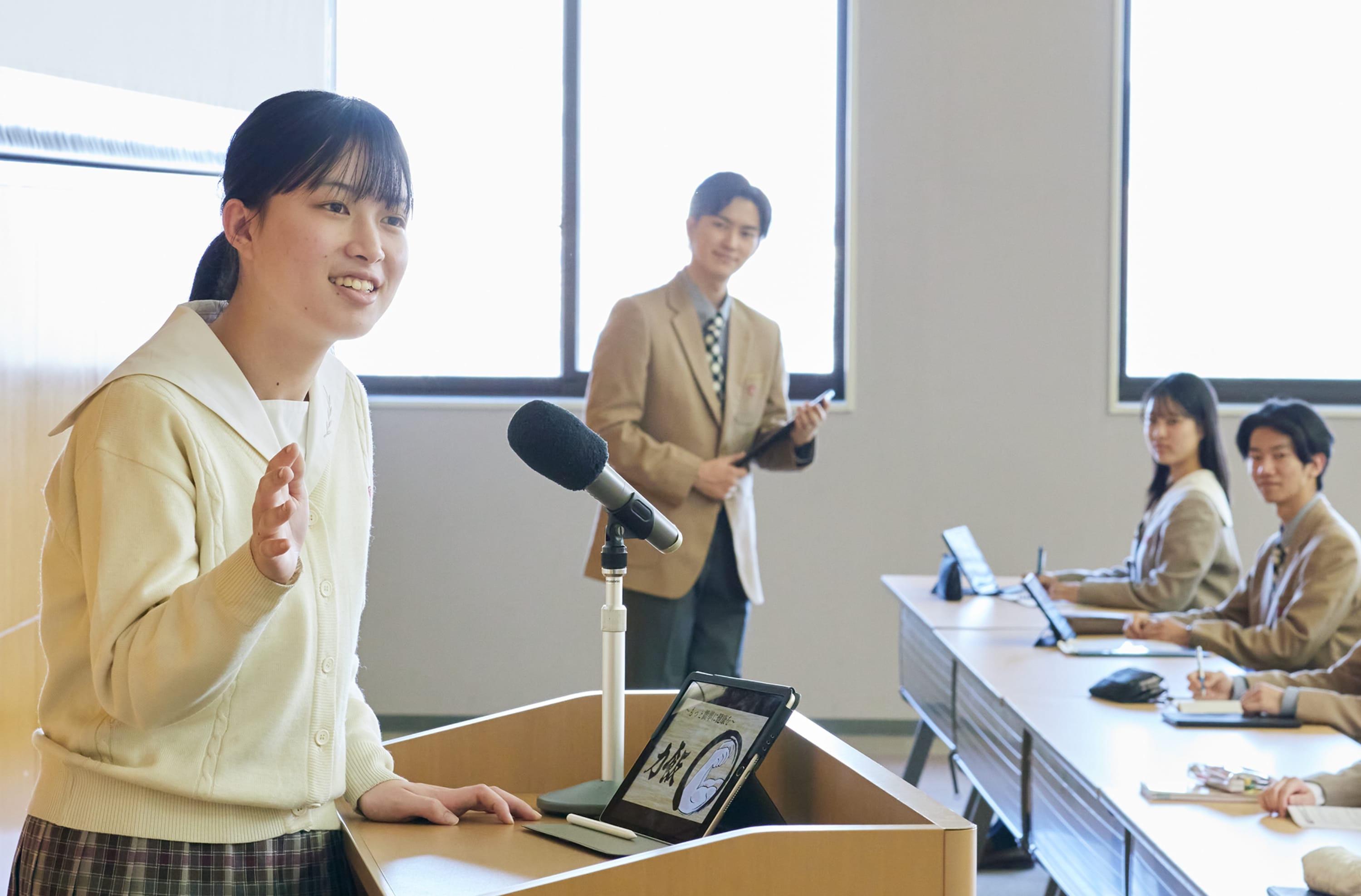 The students learn bookkeeping, information processing and marketing. Especially in the field of marketing, the students acquire planning abilities and creativities. In addition, students enhance wide vision and communication skills through visiting companies and lectures by working people.
Integrated Course
Math &
Science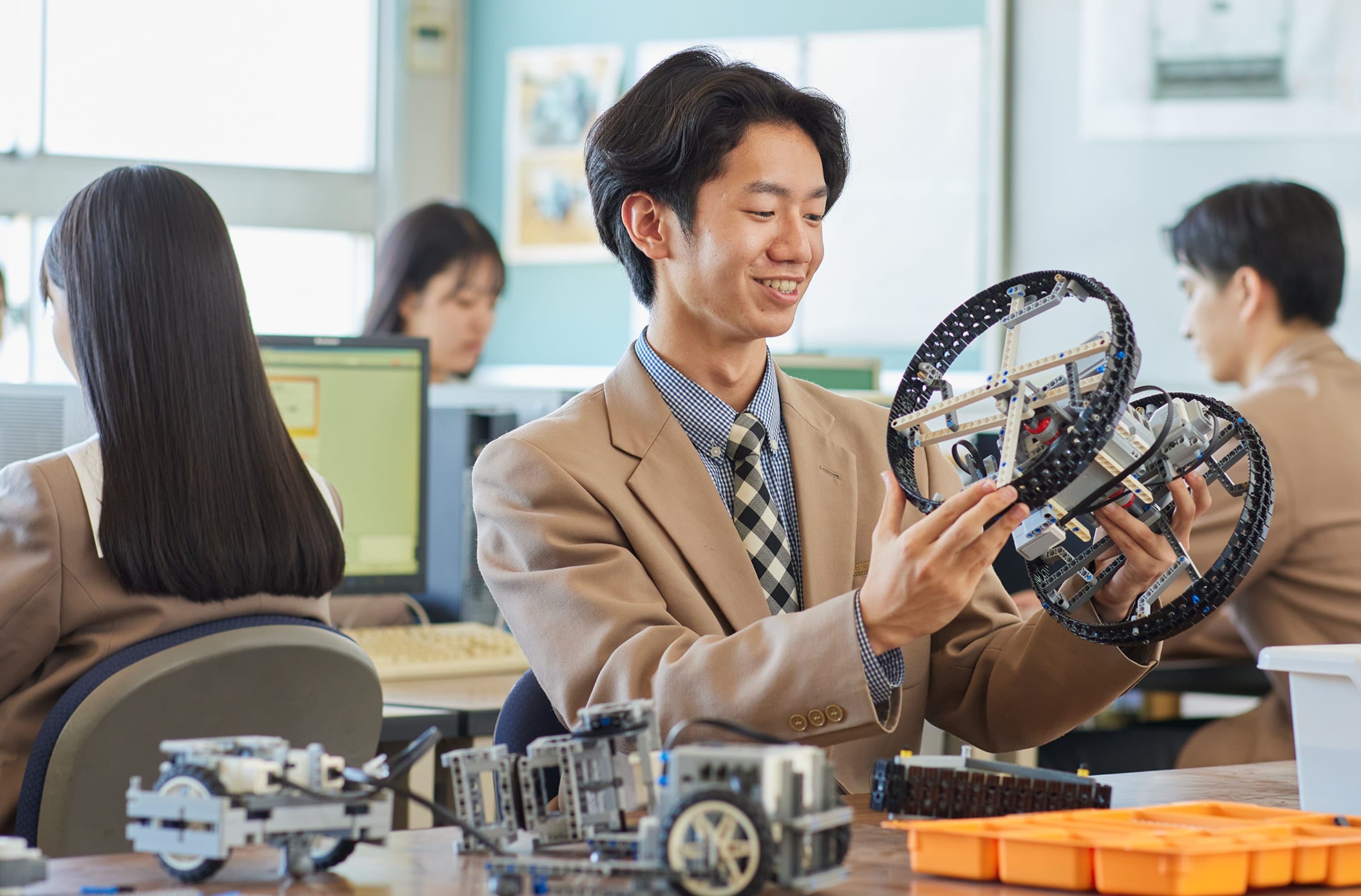 We work hard to enhance skills of science and technology as well as general subjects. The students who belong to this class learn specific phenomenon scientifically through observation.